Disaster Response Resources – Federal and FEMA GIS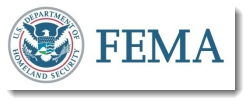 The webinar on Thursday 1/24, was huge success. There were 80 attendees representing half of NY State's counties.
Alan Leidner, president of the NYS GIS Association and Information Exchange Broker (IEB) for the Federal HIFLD to the Regions (HTTR) Program discussed Federal GIS resources pertaining to critical infrastructure protection (PDF).
Julia O'Brien, Geospatial Coordinator for FEMA R2, discussed Sandy Geospatial Response and the FEMA GeoPortal (PDF).
Working with Census Data
On Thursday, March 22, 2012 Bob Scardamalia gave a very interesting presentation about the census called The 2010 Census, Where Has All the Data Gone?  See the presentation here and read about the meeting here.
LiDAR Training Video
A Simple Example of Working with LiDAR Data using ArcGIS and 3D Analyst presented by Barb Tewksbury and Dave Tewksbury.
http://www.nysgis.net/Video/NYSGISA_LiDARWebinar_wIntro_23Mar2.flv