Professional Affiliation Groups (PAG)
Professional Affiliation Groups (PAG)
Professional Affiliation Groups (PAG)
Coordinator
No coordinator at present. If you'd like information about PAGs please contact the NYS GIS Association at info@nysgis.net or through our contact page.
What Are They?
Professional Affiliation Groups (PAGs) are groups of NYS GIS Association members in good standing who wish to join together to pursue professional interests focused on areas where GIS technology is employed. While NYS GIS Association members are always free to join together for any purposes they desire, the formation of an officially sanctioned and recognized PAG requires approval by the NYS GIS Association Board of Directors.
Who May Join
Members in good standing in the NYS GIS Association. Members are free to join as many affiliation groups as they wish.
Organization of Affiliation Groups
A PAG may be formed in a number of ways including through the organizing efforts of a NYS GIS Association Board Member or the initiative of one or more NYS GIS Association members. Those seeking to form an affiliation group may reach out to the entire NYS GIS Association membership to identify those who might be interested in joining.
Leadership
After NYS GIS Association members interested in joining a PAG are identified, those members will come together to elect, by majority vote, a Point of Contact (POC) – or interim leader – to the Association Board. Following formal recognition of the PAG by the NYS GIS Association Board, the PAG will elect a Chair. Elections of a Chair for each PAG will take place annually. At this time the Board places no limits on how many annual terms a PAG Chair may serve.
Formal Recognition of PAG
Once members interested in joining a PAG are identified and a POC is elected, the group may formally apply for official status with the NYS GIS Association by submitting the following:
Name and contact information for elected POC.
Names of NYS GIS Association members who have indicated their interest in forming a PAG.
Statement of Purpose that outlines the goals, objectives and planned activities of the PAG of no more than two pages in length.
Once these items are submitted to the President of the NYS GIS Association, they will be distributed to Board Members for review and vote.
Obligations of PAG to NYS GIS Association
Each PAG will be expected to do the following as recognized entities within the NYS GIS Association.
Democratically elect a Chair to work with other NYS GIS Association leadership.
Maintain a page on the Association website where their statement of purpose, membership and leadership will be kept up to date.
Post their activities on their web page and on the Association calendar.
Hold at least two conference calls with members annually and post minutes of those meetings.
Provide an annual report to the Board.
PAGs will collaborate with other Association Committees. For example: PAGs should monitor legislation affecting their area of interest and work with the Legislative Committee as necessary.
PAG Chairs must regularly attend meetings called by the Chair of the PAG Committee who will be appointed by the NYS GIS Association President.
PAGs will offer to provide at least one educational webinar annually to the membership of the Association on a subject of general interest.
PAGs will support NYS GIS Association efforts to increase NYS GIS Association membership by working collaboratively with the Association's Membership Chair, and will encourage attendance at NYS GIS Association Summits and Conferences.
Obligations of NYS GIS Association to PAG
PAGs can expect the following support from NYS GIS Association
The NYS GIS Association will form a Committee of all PAG Chairs and appoint a Chair of the PAG Committee. The Committee Chair will conduct at least two conference calls annually to coordinate PAG activities and to identify ways to better support PAGs.
PAGs will be entitled to all the services now being offered to NYS GIS Association Regional Groups. By June 2015, the NYS GIS Association will have produced a Resources Guide customized to the needs of PAGs based on input from PAGs. Resources available to PAGs will include:

Free access to Association webinar, conference call, survey monkey and other tools.
Presence of NYS GIS Association leaders on PAG calls and at PAG meetings as requested.
Consideration by NYS GIS Association leaders of policy recommendations made by PAGs.
Consideration by NYS GIS Association leaders of requests for financial support for key PAG initiatives.
Support for PAG efforts involving collaboration with other Association committees and groups.
Assistance in posting information to the NYS GIS Association website, and provision on the website for a PAG page.
Withdrawal of Recognition from a PAGs
The NYS GIS Association Board of Directors may vote to withdraw its recognition a PAG if it finds the PAG has been seriously deficient in meeting its obligations to the NYS GIS Association, or if the PAG operates in a way that is determined by the Board to be detrimental to the Association as a whole.
---
Current Professional Affiliation Groups
Infrastructure and Public Works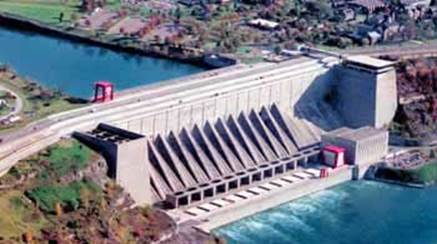 Geo-enabled information, applications, analysis and technology play significant roles in organizations, businesses and agencies in the fields of Infrastructure and Public Works. The Infrastructure and Public Works Professional Affiliation Group of the NYS GIS Association will bring together GIS professionals in these fields from across New York State for the following purposes:
To share GIS information, applications, resources and best practices
To identify and work on common needs and problems
To promote research and development for new tools that improve GIS effectiveness
To develop mechanisms for mutual aid and assistance should there be a disruptive incident
To provide opportunities for education and professional development
The Infrastructure/PW PAG will cover water, sewer, electric power, gas and petroleum, steam and telecommunications networks and major facilities such as reservoirs, dams, water treatment plants, power plants and substation, broadcast facilities, etc. Note: Transportation related infrastructure is covered by the Transportation PAG however we envisage a collaborative relationship with that PAG because of interdependencies between the two.
Transportation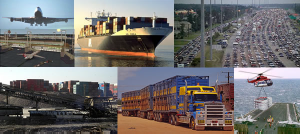 The Transportation Professional Affiliation Group of the NYSGISA is organized to share knowledge, solutions, and encourage professional development. We will present topical webinars, focused educational workshops, and networking opportunities.
T-PAG will focus on GIS topics related to highways, airports, shipping, railways, subways, buses and private automobiles.  Intermodal systems, safety, cartography and sustainability are also relevant issues.  There is an equal emphasis on urban and rural systems.
Employees of NYSDOT, NYCDOT, Amtrak, MetroNorth, LIRR, MTA, private transportation companies, or anyone else involved in transportation-related GIS are strongly encouraged to get in involved.  Please contact us at info@nysgis.net or here.
Unmanned Aerial Systems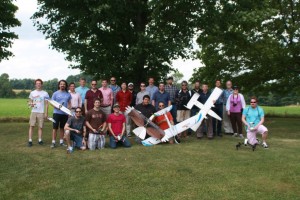 Unmanned aerial systems (UAS, commonly referred to in the media as "drones") are a rapidly evolving market. 2015 has been widely touted as the year a million drones will be sold in the consumer marketplace. Recent advances in hardware and software paired with a confusing regulatory environment present an opportunity for educating mapping professionals and understanding implications to this community. This Professional Affiliation Group will work toward bringing together individuals interested using UASs for a range of purposes (mapping and non-mapping) to better understand the regulatory environment, other UAS interest groups, the growth of the UAS industry in New York, and the educational needs for training and professional development.
Read more about our goals and activities on the UAS PAG page.