Latest News:
We have developed an initial survey to help us understand the current state of UAS adoption and use in New York State. You can participate in this survey by following this link: https://www.surveymonkey.com/r/UASPAG2016
Upstate NY wants to be leader in emerging drone industry; CNY to host convention
CICERO, N.Y. — State political and business leaders want to make Upstate New York the leader in the emerging drone industry.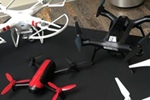 Officials announced this afternoon that Central New York and the Mohawk Valley will host an international convention this fall that will attract hundreds of the world's top drone researchers from business, government and academia. . Read on….
---
Directions Magazine Webinar:
Drones Flying Free 2016 is a virtual exploration of issues, insights and integration of unmanned aerial vehicles
---
Who We Are: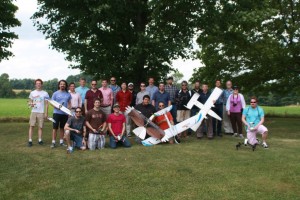 We are a group of NYSGIS Association members interested in learning about, and advancing the use of, Unmanned Aerial Systems (UAS), commonly referred to as "drones".
Initial Points of Contact:
Ben Houston
Alex Chaucer
Don Meltz
Contact can be made through the NYS GIS Association at info@nysgis.net or through our contact page.
Others members with an interest in UAS (so far):
Verne LaClair
Lindi Quackenbush
Ross Baldwin
Susan Hoskins
Our Statement of Purpose
Unmanned aerial systems (UAS, commonly referred to in the media as "drones") are a rapidly evolving market. 2015 has been widely touted as the year a million drones will be sold in the consumer marketplace. The FAA is expected to issue more than 3,000 exemptions for commercial operations by the end of the year. What makes this technology unique right now is the inclusion of cameras and GPS (Global Positioning Systems) on nearly every platform. Since even hobby grade UASs now include remote sensing and location tracking, implications for using these as tools in mapping applications are expansive. However, these advances in hardware and software paired with a confusing regulatory environment present an opportunity for educating mapping professionals and understanding implications to this community. This Professional Affiliation Group will work toward bringing together individuals interested using UASs for a range of purposes (mapping and non-mapping) to better understand the regulatory environment, other UAS interest groups, the growth of the UAS industry in New York, and the educational needs for training and professional development.
The applications of UASs for various purposes extends significantly beyond the realm of mapping. Surveillance, inspection and videography are but a few key examples. It is the intent of this group to help inform and communicate our members and the public at large on related applications, but to stay focused on implications for mapping and geospatial applications. It should be noted that there may be new opportunities for mapping professionals to inform, improve, and influence data collection in other application areas as the UAS industry grows.
The goals of the UAS PAG include:
Provide education to members and the public on current and evolving FAA, state, and local regulations governing the professional and recreational use of UASs, and specifically how those regulations impact mapping-related activities.
Perform outreach to other professional and public organizations including but not limited to Academy of Model Aeronautics (AMA), UAS consortia, Surveyors, Engineers, Emergency Responders, Public Safety professionals and Conservation Organizations.
Monitor the growth of the UAS mapping industry in NYS and providing networking and communications opportunities for those participating in this rapidly evolving field.
Understand and inform the educational community on the impact and potential requirements for training the next generation of geospatial professionals in this rapidly evolving field.
---
Some topics we intend to research, discuss, and include on this page:
UAS regulations…
UAS training resources…
UAS hardware resources…