2021 Virtual Event and Annual Meeting
The 2021 NYS GIS Association Fall Virtual Event and Annual Meeting is September 21 – 22!
The meeting times are 3 – 6 PM each day.
Join us for exciting speakers including keynote presentation from Paul Rooney of ESRI. The event will also include our annual Award Winners, Business Meeting, and more.
Registration to open on August 19!
Preliminary Agenda:
Tuesday, September 21, 3 – 6 PM
Welcome
Keynote: Alignment of GIS to Your Business: What Is It, Why It's Important and How to do It, Paul Rooney and Adam Carnow (ESRI)
Presentation: GISP Certification and New Initiatives, Tony Spicci (Director of the GIS Certification Institute)
Business Meeting
NYSGISA Awardees
Wednesday, September 22, 3 – 6 PM
GIS Post-Pandemic Roundtable Discussion, 3 – 4 PM
Presentation: 9/11 GISMO Remembrance Event, Jim McConnell (DEM), Wendy Dorf (DEP), Frank Winters (NYS GIO), Dave LaShell (Esri), Sean Ahearn (Hunter College), Jack Eichenbaum (GISMO Founder), 4 – 6 PM

Esri applies The Science of Where to unlock data's full potential in every organization. We continue to pioneer real-world problem solving using geographic information systems (GIS). Our mapping and analytics connect everyone, everywhere through a common visual language that inspires positive change in industry and society.
Using this powerful platform to reveal deeper insights in their data, Esri users are creating the maps that run the world.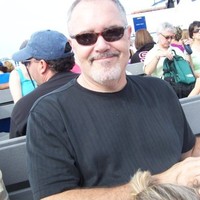 Paul Rooney
State and Local Government Team Lead at ESRI
Interested in how large public sector organizations are attempting to embrace change (technological, leadership, shifting focus to business processes, etc) and how visualization, analysis and design technologies like GIS can support their changing needs.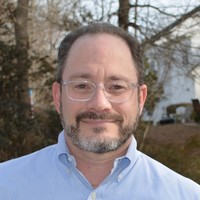 Adam Carnow
Community Evangelist at at ESRI
Adam Carnow is a Community Evangelist at Esri, the global market leader in Geographic Information Systems (GIS). He is a keynote speaker, thought leader and technology evangelist, helping organizations get the most out of their GIS investment, and make a difference in their communities. He inspires customers to maximize their return on investment in the ArcGIS platform. He works closely with the Esri teams and Partners to assure customer success. He helps these organizations use the ArcGIS platform to transform from mapmakers into solution providers, through the application of location intelligence, to deliver spatial insight. He strives to assist customers in creating and reaching their vision, and gaining professional recognition for their efforts, like awards, presentations, articles and videos. Mr. Carnow has over 25 years of experience as a GIS practitioner in the public and private sectors, as well as academia. He holds a BA in Geography, and a MA in Urban and Regional Planning from the University of Florida, and has achieved certification as an Urban Planner (AICP) and GIS Professional (GISP).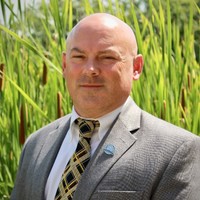 Tony Spicci
Executive Director at the GIS Certification Institute (GISCI)
Tony began his career with the Department of Conservation (MDC) in 1992 where he implemented a pilot program that studied the feasibility of implementing GIS for project support within the Department. During his tenure at MDC he has expanded the scope of the GIS program from a project support tool to an enterprise-wide application in which all staff has access to a full range of geospatial technologies. Prior to retirement Tony supervised the Division's Geospatial, Technology, Human Dimensions and Biometrics programs.