Western NY Users Group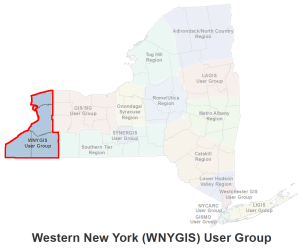 James B. Jones, PE, CFM, Town Engineer
WNYGIS User Group President
Town of Tonawanda Technical Support Dept.
2919 Delaware Ave.
Kenmore, NY 14217
(716) 877-8805
Please see the calendar for regional meetings.
Next Event
Summer 2016 Social
Hosted by: Western NY GIS Users Group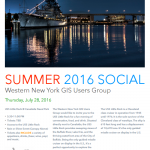 Date: Thursday, July 28, 2016
Time: 5:30 PM – 11:00 PM
Location: USS Little Rock @ CanalSide Naval Park
Directions via Google Maps
The Western New York GIS Users Group would like to invite you to the U.S.S. Little Rock for a fun evening of conversation, food, and drink. Situated directly next to Canalside, U.S.S. Little Rock provides sweeping views of the Buffalo River, Lake Erie, and the thriving waterfront area of the City of Buffalo.
The event is open to all. If you want to learn more about the WNY GIS Users Group, GIS/mapping, technology, or just want to have a great time, this is the place to be.
We are looking forward to seeing you there!
Price of Admission:
Adult (WNYGIS Member) 18 and over: $20.00
Adult (non-members) 18 and over: $25.00
Adults (at the door) 18 and over: $30.00
Children 12 – 17 (w/ parent): $5.00
Children under 12 (w/parent): Free
Admission Includes:
Access to the USS Little Rock
Music
Hors d'Oeuvres
Beer, Wine, Soda
Register Here