NYS GIS Association Members,
I am reaching out to all of you to ask that you consider volunteering for the Association.  We have several committees that really need some help.  We have many members that are already serving on one or more committees and it is unfair to ask them to step up and do more than they already are.
The Conference Committee still needs a chair and several volunteers to help with conference planning.  We do not want to run the risk of not being able to hold a conference in the fall of 2019 because we cannot find a few dedicated people to step up.  I have heard from one member so far that is willing to help with the conference, but we urgently need more.
The Legislative Committee is also in need of members to serve and help as that committee plays an important role for Association members.
Getting involved is the best way you can help the Association, and many committees are in need of new members.  You can find a list of committees and contact information on the website and I have a provided a committee list and description below. You can send an email to info@nysgis.net if you wish to get involved.  This Association could not exist without the hard work put in by all the volunteers on the various committees.
Awards To manage an annual awards program on behalf of the NYS GIS Association in order to recognize achievement, innovation, and contributions to our profession, and help foster a strong community of GIS Professionals in New York State.
Communications The Communications Committee manages and disseminates information that represents part of the public face of the NYS GIS Association.
Education Supports the NYS GIS Association in meeting the educational needs of its membership and fostering GIS education across New York State.
GeoSpatial Summit  To put on the best and most informative GeoSpatial Summit for GIS Professionals in New York State.
Legislative To protect and promote the interests of the State's geospatial community by reviewing proposed legislative initiatives and providing appropriate input.
Membership Encourage users of geospatial technology from all backgrounds to join and participate in the Association.  To ensure member's user experience is of the highest quality and benefit.  Also, in conjunction with other committees of the Association, strive in all efforts to continue membership growth.
NYGeoCon To put on the best and most informative state conference for GIS Professionals in New York State.
Professional Development Provide training, guidance, and assistance to the members of the NYS GIS Association at all levels of expertise in an effort to further their knowledge, understanding, and appreciation of the many geospatial technologies and solutions that are available.
Regional Coordination Work to improve collaboration, cooperation and mutual support between the NYS GIS Association and NYS Regional GIS Groups.  The NYS GIS Association recognizes that its regional partners are critical to the success of GIS in the State and understands that by helping to strengthen them, it will also be strengthened.
I cannot thank the members that do participate enough.
Please consider helping out and reach out to me with any questions.
Sincerely,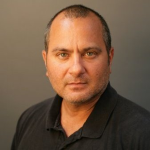 Andrew Mendola
NYS GIS Association President