Stay connected with your NYS GIS colleagues by renewing your membership in the NYS GIS Association.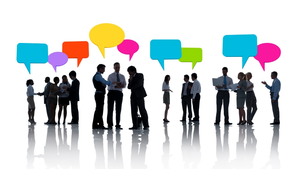 The NYS GIS Association relies on its membership renewals to continue providing professional development and network opportunities. It's only $10 per year for Professional Memberships and FREE for students this year. (Please note that this option for Students may not be available on the website for a few days.)
If you've already renewed, THANK YOU! Your membership status will be updated soon.
Login to the Member Area using the link below, and renew your membership.
If you are not yet a member, won't you join us now?
If you've forgotten your password and need help retrieving it please contact us, using the Contact Form link: https://www.nysgis.net/about/contact/.
The NYS GIS Association benefits its membership through the following activities:
Promotes and contributes toward the development and implementation of GIS technology in NYS
Hosts conferences and technical workshops to bring GIS users together to foster advancements
Educates the public about geospatial information and technologies and their benefit to our State
Promotes education pertaining to geographic information and related technologies
Fosters a spirit of cooperation between government agencies, educational institutions and the private sector in addressing priority GIS issues and data development initiatives for New York
50+ NYS GIS Association members serve and volunteer on the Executive Board and Standing Committees of the NYS GIS Association, working hard to deliver results for the members.  These professionals come with varied work backgrounds in federal, state, county and municipal government; private industry; non-profit organizations; and higher education.  This group of professionals has a diverse background spanning planning, transportation, mapping, database analysis, programming and surveying and an average of 20 years of experience in the geospatial industry.  Volunteers put in an average of 80 hours annually (each!), which equates to 2000 hours per year.  Just think about that for a minute, if you were to estimate the cost of these professionals for their time, the NYS GIS Association is receiving the equivalent of $250,000 worth of professional services to support the goals of its membership! 
For additional information on the Value of Membership, please visit our website.