New York State Esri ArcGIS Desktop K-12 License
Teaching GIS and other geospatial technologies can seem daunting and overwhelming. Fortunately, there are many resources available to help you get started and maintain the momentum. There are also resources that can be used to convince others that geospatial technology is "where it's at!"
Teach GIS
The Teach GIS website was created by geospatial instructors for geospatial instructors. It was designed to support the geospatial educational community. There are links to sample course outlines, papers, essays, book, software, and much more.
Geospatial Revolution Project
The Geospatial Revolution Project is a video series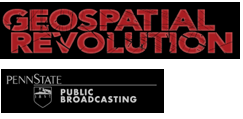 produced by Penn State Public Broadcasting about geospatial technology and the way it has influenced our everyday lives. The entire series can be watched for free online, and is a powerful introduction to geospatial technology and its myriad uses.
Esri
Free training seminars and web courses focused on Esri software are available for watching at your leisure. These options include basic, introductory material up to advanced topics. There are also fee-based training opportunities.
GIS ETC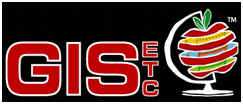 Free resources, including everything from a GPS Loaner program to guidance on integrating geospatial technology in support of ELA, geography and technology standards, are available at GIS ETC (GIS Educational Technology Consultants).
National Geographic

Part of National Geographic's mission is to educational outreach, which includes a GIS in Action page, shows children how they can use maps to solve problems. There are links for teachers, informal educators, families, and students of all ages.
GeoTech Center
While focused on higher education, the GeoTech Center provides a number of resources in the form of links to maps and spatial data that are helpful to geospatial learners at all levels. They also provide links to professional development opportunities.
Directions Magazine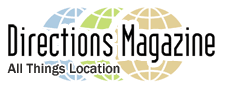 Directions Magazine is a great source of news about geospatial technology. It has also has geospatial job listings, webinars and industry specific content.
Learning to Think Spatially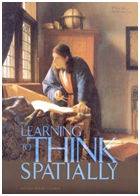 Learning to Think Spatially: GIS as a Support System in the K-12 Curriculum (2006) published by The National Academies Press can now be read online, free! "This report explains the nature and functions of spatial thinking and shows how spatial thinking can be supported acrosse the K-12 curriculum through the development of appropriate support systems."