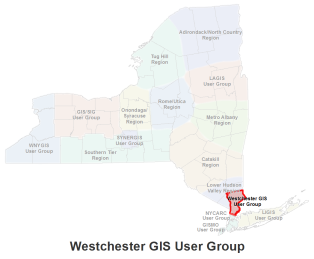 Ana Hiraldo 
Westchester County GIS
148 Martine Ave., Room 305
White Plains, NY 10601
(914) 995-4416
The 2016 Westchester GIS User Group Meeting
Mark your calendar & join us at the 2016 Westchester GIS User Group Meeting on May 12th at Purchase College – the largest meeting of geospatial professionals in the Lower Hudson Valley!
The 2016 Westchester GIS User Group Meeting preliminary agenda is now available online.
Presentations for the event include representatives from government, industry, and academia. This year's program includes GeoJeopardy! Contestants will be tested on their knowledge about Westchester County. For updates visit our website at Westchester County GIS.
Registration may be limited closer to the May 12th event, so register NOW!
When registering, indicate if you're planning to attend any of the Workshops/Activities.
See you May 12th!
Newsletters