May 1, 2015, GISMO 25th Anniversary
Celebration of the 25th Anniversary of GISMO held at the NYPL on May 1, 2015.
February 5, 2015, Joint GISMO / MITC Lightning Talks
Summary
A joint GISMO / MITC Meeting featured lightning talks given by GIS directors and managers of City agencies. This was a great opportunity to learn about innovative GIS projects and programs being implemented across municipal government, and to meet with colleagues from other agencies.
December 3, 2014: EnviroCar - A GIS Framework for Citizen-based Environmental Monitoring in NYC
Summary
EnviroCar is a citizen science platform that utilizes GPS and automobile sensors to collect data on driving behavior. Speed, fuel consumption and CO2 emissions are recorded, anonymized and then shared to EnviroCar's cloud service for analysis by scientists and planners. Data from multiple users collected over time paint a detailed picture of traffic conditions in a city. Areas of high emissions, traffic jams, or other traffic flow issues can be identified. Thus the data can both inform traffic planning and augment emission data captured by stationary sensors. All software and data components of EnviroCar are open source and the data are available in various formats for mapping and analysis. Originally developed in Germany, CARSI is investigating the potential of expanding EnviroCar to New York City.
November 18, 2014: GIS Startup Showcase
Summary
Meeting featured 9 NYC Technology Startups that use GIS technology and spatially enabled data. The Startups will be matched with government and academic open data providers led by NYC GIO Colin Reilly. Our hope is that bringing Startup executives and GIS resource leaders together will help advance NYC's burgeoning position as a major national and worldwide center for new GIS business development and growth. The Startups (4-5pm):Boundless, CartoDB, End Point/Liquid Galaxy, Interface Foundry, LavaMap, LocalData, Ontodia, Open Plans, Placemeter, Sourcemap The Data Providers (5-6pm):Colin Reilly, NYC DoITT Sam Wear, Westchester County; Andrew Nicklin, NYS ITO; Matt Knutzen, NYPL Map Division...and more
August 27, 2014: GIS – Open Spatial Standards
Presenter
Dr. Carl Reed, Chief Technology Officer at the Open Geospatial Consortium, Inc. Webinar Agenda 1. What is the OGC? 2. What are open geospatial standards? 3. Key OGC standards (WMS, WFS, GML, SOS, WPS, GeoPackage, KML) 4. Data modeling and Data encoding – a standards based philosophy 5. Value of standardization (General terms) 6. How and where OGC standards are being implemented (a few real world examples). 7. Q&A
July 10, 2014: The Case for Open GIS Data
Description
New York State Geographic Information Officer (GIO) Bill Johnson presented on "The Case for GIS Open Data". His presentation was based on one he did for a Long Island GIS (LIGIS) meeting. Open Data is a growing trend across the country and Bill explained what this means and why it is important for GIS practitioners and policy-makers in the public sector to understand its implications.
June 19, 2014: Utilizing GIS for Precision Agriculture
Description
Jill Stanford provided a brief overview of John Deere Intelligent Solutions Group and the uses of GIS in Precision Agriculture products at John Deere. Jill provided examples of how spatial data is collected in the field with sub-inch accuracy GPS positions along with machine and agricultural sensors. The position data is used both inside the cab during field operations such as planting and spraying to reduce double planting or overlap spraying areas. It is also used in the cab for real-time feedback regarding equipment and crop performance. In the office, maps of the field operations are generated and can be used to create management zones that can be used to significantly optimize product placement by varying rates applied within a field for more precise management. Jill also discussed some recent industry efforts to standardize data exchange in the Agriculture industry.
June 18, 2014: Spatial Analyses for A Stronger, More Resilient New York

Description
Hurricane Sandy demonstrated that New York is much more vulnerable to extreme weather than we previously thought. The City's resiliency plan, A Stronger, More Resilient New York, presents a multi-layered approach to rebuilding after Sandy and for protecting against future events that is ambitious, achievable and based on the best available science. Erika Lindsey will speak to the GIS analyses done during the development of the plan that informed policy recommendations, and will discuss how the office has already taken steps, with many partners, to advance many of its key initiatives.
Erika Lindsey
Erika Lindsey is a Policy Advisor for the New York City Mayor's Office of Recovery and Resiliency (ORR). She conducted spatial analyses that informed policy recommendations for the City's comprehensive climate resilience plan, A Stronger, More Resilient New York. She also uses geospatial analyses to communicate current and future flood risk to New York City's population, built environment and critical infrastructure. Prior to the Mayor's Office, Erika worked as a Land Use Planner for the Manhattan Borough President's Office, taught ArcGIS to nonprofit leaders, and conducted spatial analyses for an environmental justice organization in New Delhi, India. Erika is a graduate of the University of California, Los Angeles with a B.A. in Sociology. She received her Master in City Planning from the University of Pennsylvania School of Design.
Event Sponsor
This event was cosponsored by The Lionel Pincus & Princess Firyal Map Division, and GISMO.
May 8, 2014: Mapping Obstructions, Rockland County, NY

 Description
Douglas Schuetz will provide a brief overview of Rockland County and the evolution and current status of their GIS. He will then detail how Rockland County utilized an innovative online mapping tool to map road obstructions during Hurricane Sandy. The application significantly improved communication and expedited emergency response between agencies. The tool, a mapped-based common operating picture (COP) developed and managed by the GIS Division, enabled highway departments, emergency responders, utilities and others to record, share and view road obstructions and/or closures as events unfolded. Hear about the lessons learned since the event. Please join Doug and the NYS GIS Association on May 8th for this member-only webinar.
 Douglas Schuetz
Douglas Schuetz is the GIS Director for Rockland County where he manages all aspects of an enterprise GIS. Doug has nearly 30 years of experience in all phases of the design, implementation, quality control and management of a GIS, with an emphasis in urban planning and emergency management. Twenty of those years have been with the County of Rockland.
May 2, 2014: FDNY and Superbowl XLVIII Webinar - Video
Description
The week leading up to Super Bowl XLVIII brought dozens of venues and hundreds of scheduled events/activities to the New York City area, transforming the Midtown Manhattan area into Super Bowl Blvd for millions of attendees. Captain Steven Pollackov explains how the Fire Department, City of New York (FDNY) developed and utilized geospatial capabilities during the most recent Super Bowl.
Feb 26, 2014: FDNY and Super Bowl XLVIII
Here is the
recording
from the virtual training session on Super Bowl XLVIII & the FDNY's use of GIS.
Feb 19, 2014: Applying for GIS Grant from NYS Archives
Presenter
Geof Huth, Director, Government Records Services.
Description
The State Archives has funded GIS grants for two decades through its Local Government Records Management Improvement Fund grants program. In the past, this funding has helped local governments plan for and implement geographic information systems. As GIS has changed dramatically over these past decades so has the Archives' funding of GIS projects. This one-hour webinar will provide participants with an overview of the type of projects the State Archives fund, an explanation of the application process, and advice on putting together a successful GIS grant application. If you are considering attending this webinar, keep two things in mind: GIS projects now must be shared services projects involving more than one local government, and these projects must be focused on better managing the records within the GIS. Improved records management in a GIS includes improving access to, ensuring the preservation and security of, and managing the retention of GIS records. Among other things. The grant application deadline is March 3, 2014, so this webinar will also be a good refresher for anyone already working on a GIS grant application.
Jan 30, 2014: Direction of Technology and GIS 2014
Description
Bruce Oswald, Oswald Associates, LLC shares his thoughts about the direction of technology and GIS in 2014. At the end of 2013, Bruce Oswald was asked to share some thoughts on trends in IT and GIS for 2014. As his close friends in the "GIS world" know, there is no way that he felt qualified to do that, but, still, the assignment interested him. So, he spent the latter part of December looking at various articles from the technology world and tried to blend what he read along with his own thoughts on where technology and GIS were going. In all, he listed 11 trends along what he perceived as their impact on GIS.
Jan 24, 2014: Engaging the OpenStreetMap Community: A NYC Government Perspective
Colin mentions a McKinsey 
report
 that claims the value of "open data" to be about $3 Trillion.
Presentation
This presentation by Colin Reilly focuses on the collaborative work NYC DoITT has done with the OpenStreetMap (OSM) community to import NYC buildings and addresses to the OSM database. A brief overview of addressing within NYC will be given along with the challenges faced maintaining the data. This background sets the stage for the OSM collaboration and the notification NYC DoITT receives on data updates.
Biography
Colin Reilly is the Director of Geographic Information Systems for the New York City Department of Information Technology and Telecommunications. His group manages the City's geospatial repository and provides shared services to City agencies and the public. As Director, Colin is responsible for the oversight of projects, vendors, staff and the geospatial strategic direction the agency. He has an MA in Geography from Hunter College, City University of New York and a BLA from the University of Arizona. Colin is also a lecturer at Montclair State University.
Jan 9, 2014: Demystifying Parliamentary Procedures
Robert's Rules Explained

The GIS Association is offering a free webex for members on January 9th, 11:00 to noon, on Demystifying Parliamentary Procedures. The presenter will be Bill Johnson, a self-taught student of Robert's Rules of Order. This will be an overview of the standard rules for conducting business meetings of organizations with an emphasis on understanding the fundamentals and rationale for these widely used procedures. You have no doubt participated in business meetings conducted under Robert's Rules of Order, and the odds are high that the rules were not followed properly. As a result, you have probably witnessed a lot of arcane and confusing disorder that left you wishing those 'stupid' rules would be abandoned. Truth be told, they are excellent rules when used properly and with a reasonable understanding of their foundations. Just like traffic rules for drivers, business meetings go smoothly and efficiently when everyone follows the rules properly. Start 2014 on the right foot and learn what you need to know about Robert's Rules of Order.
GISMO/Google Meeting 2/19/2013
The NYS GIS Association  brings you – via its brand-new YouTube Channel – videos of the February 19, 2013 GISMO/Google meeting about the hurricane Sandy response and GIS cloud computing.
A great example of state and local user group collaboration.
Hurricane Sandy Response
[youtube=http://www.youtube.com/watch?v=rLt-sXiL1ug]
GIS Cloud Computing
[youtube=http://www.youtube.com/watch?v=DlU8ZCsvFmY]
 Using NOAA Online Resources For Disaster Preparedness and Response
[youtube=http://www.youtube.com/watch?v=_iEBC4s835o]
You can download the video here.
July 18, 2013 : Post Sandy Debris Clearance in the Town of Huntington, L.I.
[youtube=http://www.youtube.com/watch?v=2Q9qHnymn_g]
Oct. 16, 2013: Westchester GIS Changes Over the Decades
As an early implementer of county-driven GIS, and having to grow and change as GIS has evolved and expanded, Sam Wear and his staff have embarked on not just new GIS applications, but sharing GIS products and services across many platforms and organizations in Westchester County. Utilizing new web technologies, Westchester County has changed their approach in providing products and services to local governments, which in turn, might be used as a guide in similar multi-government GIS programs across the state.
Oct 21, 2013 Python Webinar – 90 Attendees

In response to the growing demand for python to create models and deepen the power of ArcGIS, Dr. Jim Zollweg presented a webinar on Python.  A professor and chair at SUNY Brockport, Jim is well-versed in the pragmatics of python programming at both its basic and advanced levels. In this presentation, Jim will concentrate on the pragmatic basics professionals should know in order to deliver Python Solutions.
Recording of webinar will be posted as soon as it is available, please check back.
Disaster Response Resources – Federal and FEMA GIS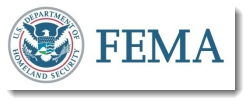 The webinar on Thursday 1/24, was huge success. There were 80 attendees representing half of NY State's counties.
Alan Leidner, president of the NYS GIS Association and Information Exchange Broker (IEB) for the Federal HIFLD to the Regions (HTTR) Program discussed Federal GIS resources pertaining to critical infrastructure protection (PDF).
Julia O'Brien, Geospatial Coordinator for FEMA R2, discussed Sandy Geospatial Response and the FEMA GeoPortal (PDF).
Working with Census Data
On Thursday, March 22, 2012 Bob Scardamalia gave a very interesting presentation about the census called The 2010 Census, Where Has All the Data Gone?  See the presentation here and read about the meeting here.
LiDAR Training Video
A Simple Example of Working with LiDAR Data using ArcGIS and 3D Analyst presented by Barb Tewksbury and Dave Tewksbury.
[flv width="650″ height="400″]http://www.nysgis.net/Video/NYSGISA_LiDARWebinar_wIntro_23Mar2.flv[/flv]